There are many different techniques for personalising a product and many of these are dependent on what your item is, what it is manufactured from and the design to be branded.  So without sending you to sleep we have listed below some of the main ways of personalising a product and how they are achieved: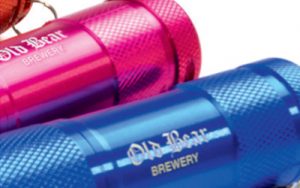 Laser engraving
This is perfect for products manufactured from metal, wood, glass or crystal although it can also work well on leather items too as an alternative to embossing.  A laser beam is used to engrave the design into the substrate and produces precision accuracy.  The final finished look of the engraved design will be dependent on the base material being engraved.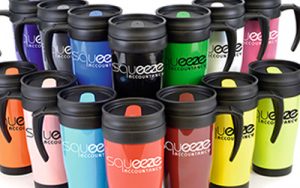 Pad printing
Ideal for using on odd shaped items and sizes such as pens, torches, keyrings, stress balls etc.  The image to be printed is applied onto a printing plate which is then covered with ink, this is then scraped clean leaving ink only in the etched area.  A pliable silicone rubber pad is then compressed onto the plate and lifted away, as the pad is lifted away the ink sticks to it, the pad is then compressed onto the item to be printed which releases the ink leaving the design printed onto the product.  A separate plate/pad is required for each colour within a design. This method is best suited for spot colour printing only.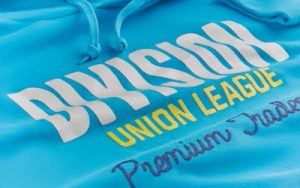 Screen printing
Just right for items that have a flat surface (ie: t-shirts, rulers, cotton bags, coasters etc).  The artwork is colour separated and each colour transposed onto a print screen.  The screens are then filled with ink and a squeegee is used to push the ink through onto the item.  Once printed the item is then put through a dryer to cure the ink.  This printing method provides a clean and crisp image and can incorporate multi-colour designs including those that have tints and tones.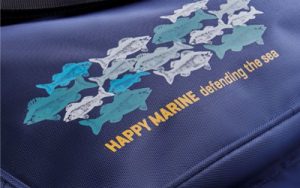 Screen transfer
Great for items such a caps and nylon/polyester bags where they are difficult to screen print although the artwork is quite simple in terms of print colours.  The design is screen printed as above however instead of printing directly onto the item it is printed onto special transfer paper.  The design is then heat applied to the product using a transfer press.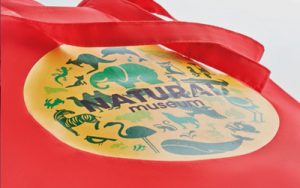 Digital transfer
Good for items such a caps and nylon/polyester bags where they are difficult to screen print but the artwork is primarily full colour.  The design is digitally printed straight onto special transfer paper.  The design is then heat applied to the product using a transfer press.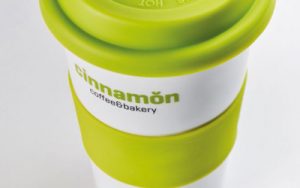 Ceramic transfer
Excellent for designs with either fine details which would be lost during traditional screen printing or if the artwork is full colour.   The design is either digitally printed or traditionally screen printed straight onto special paper.  The design is then applied to the mugs or ceramic product (ie: plate, egg cup, bowl etc) prior to firing.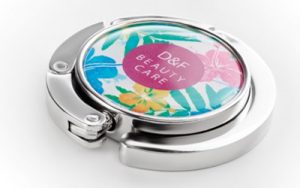 Doming
Ideal for hard surfaces such as name badges, keyrings, badge reels, umbrella handles etc.  This technique is produced with digital printing, the design is printed onto an epoxy sticker made of synthetic resin then a clear resin is applied over this to protect the print.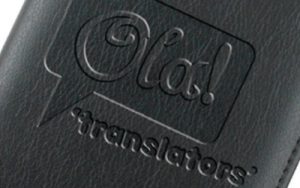 Embossing
Really good for leather or leather look products and produces a beautiful subtle effect.  A metal die is manufactured from the design, this is heated and pressed heavily onto the material leaving the design embossed into the product.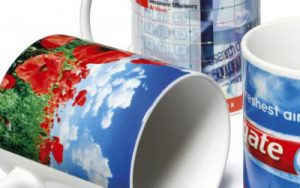 Sublimation
Superb cost effective full colour printing method with many new products now specifically manufactured to have a sublimation-friendly surface.  In sublimation printing, unique sublimation dyes are transferred to sheets of "transfer" paper via liquid gel ink through a digital printer.  After the digital design is printed onto sublimation transfer sheets, it is placed on a heat press along with the substrate to be sublimated.  The end result of the sublimation process is a nearly permanent, high resolution, full colour print.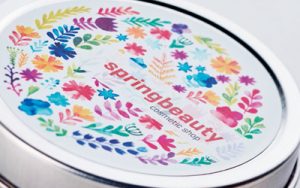 Digital label
Alternative branding option to be used if either the design or product cannot be printed using traditional methods.  A digital label is printed and cut to the desired size and manually placed onto the item.  Depending on the print and item either a standard or laminated finish would be used.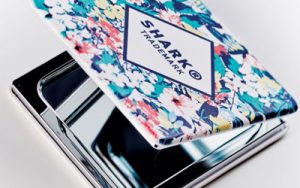 Digital printing
Perfect for full colour digital printing and enables photorealistic images to be printed directly onto the surface of a product without the use of transfers or sublimation processes.  There are many items which have been specifically designed to use this process.  Cyan, magenta, yellow and black are the four ink colours used in the process. Cyan, magenta and yellow are the three main pigments used for colour reproduction, a black separation is also created to give shadow and contrast to the printed image.  As full colour digital technology utilises UV light to cure the print during the process, there is no need to use an over laminate or allow for drying time.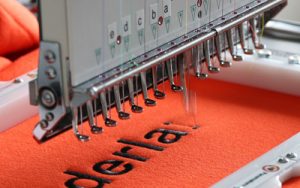 Embroidery
A beautiful and elegant way to reproduce a design using a computerised embroidery machine which stitches the design directly on the fabric (ie: jackets, caps, shirts, towels, bags  etc).  Specialist software is used to digitise the design which produces an embroidery disk, this is then inserted into the embroidery machine and steers the needle and thread to embroider the design onto the surface of the required product.  This method of branding often gives the finish item a higher perceived value.  Any design with tints and tones would need to be either modified to flat spot colours or subject to the artwork it may be possible to give an interpretation of the tints/tones however it is not always possible to achieve a smooth transition between shades (for example: a dark red fading to light red) .  Ideally artwork needs to be seen prior to quoting as pricing is calculated on the number of stitches within a design and the number of garments required.